News
1 July 2022
Leading Events of St.Gallen - Together even stronger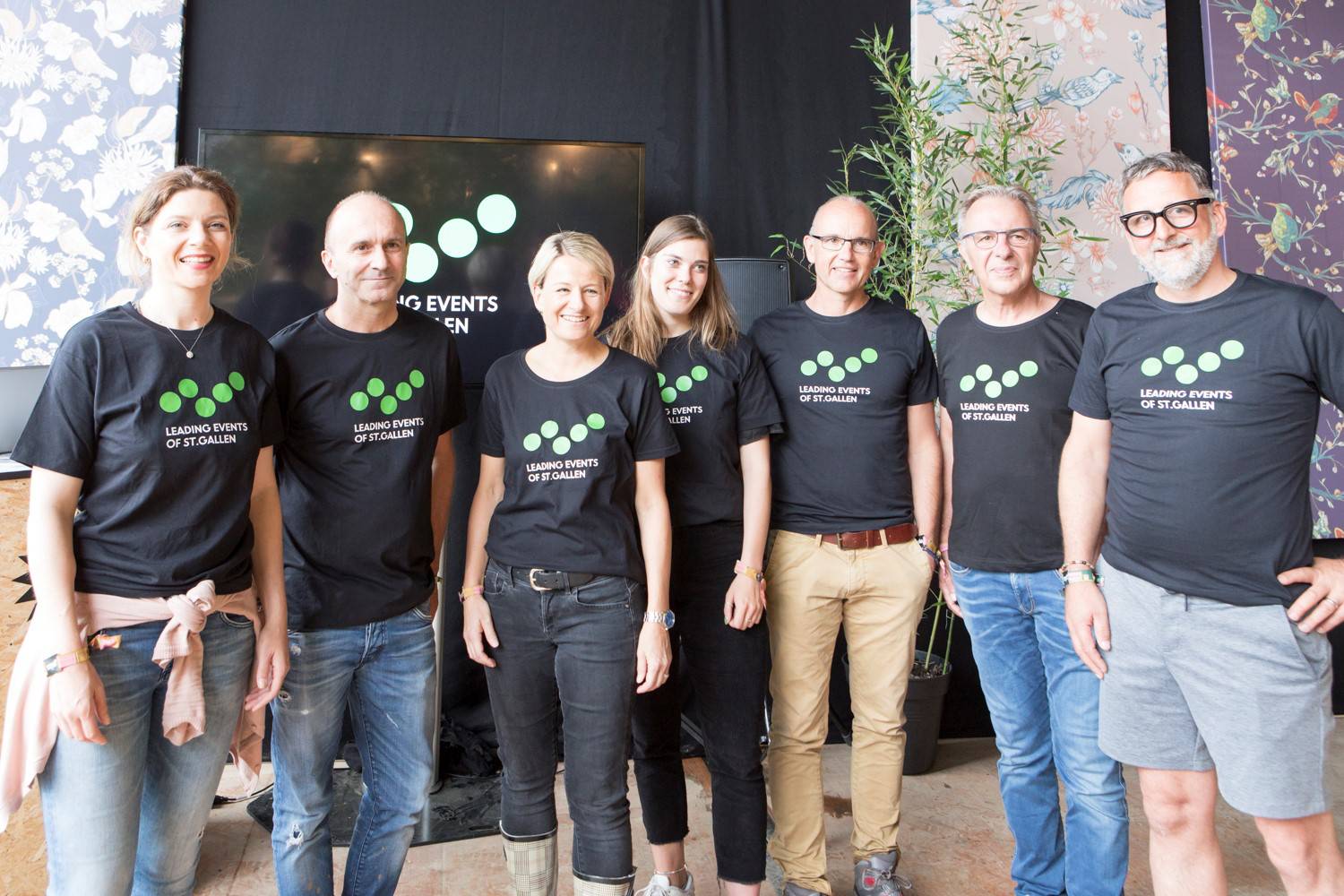 The OpenAir St.Gallen, the FC St.Gallen 1879, the St.Gallen Symposium, the Olma Messen St.Gallen and the CSIO St.Gallen are joining forces for common causes. As Leading Events of St.Gallen, they take social responsibility and work together for even more charisma for St.Gallen.
About two years ago, the largest events in the city started to join forces for common challenges. Now they have decided to consolidate this loose cooperation under a common roof. At a media orientation on 1 July in the Sittertobel, they announced that they would intensify their cooperation under the name "Leading Events of St.Gallen" and make it visible to the outside world. Together they are committed to a lively St.Gallen and assume social responsibility.
The Leading Events of St.Gallen stand for excellence and professionalism in the organisation and implementation of major events. They are proud of their social breadth and anchoring and take care of it. It is important to the Leading Events of St.Gallen to create opportunities for the next generation. This requires innovation, diversity and sustainable projects. Their first concern is therefore that visitors to major events in St.Gallen can travel to and from the event free of charge by public transport. To make this possible, the Leading Events of St.Gallen are currently in exchange with authorities, tourism and transport organisations. In addition, the participants are using synergies in various topics such as volunteering, personnel development and marketing.
Further information:
www.leading-events.ch