News
3 April 2020
Longines CSIO St.Gallen 2020 cancelled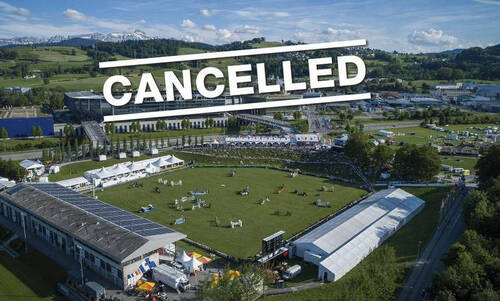 Under the current circumstances and the impact of Covid-19 the official show jumping tournament of Switzerland, the Longines CSIO St.Gallen, will not take place on the scheduled dates of May 21-24, 2020. Over the past few days and weeks, together with the parties involved, extensive consideration has been given to whether the tournament, which is part of the Longines FEI Jumping Nations Cup Series, could be held at a later date in the year if the health situation had allowed it. However, as the Covid-19 situation is evolving rapidly, the Board of Directors and the Organising Committee have now decided to cancel the 2020 edition definitively. The anniversary edition of the 25th Swiss Nations Cup in St.Gallen is now planned for June 3-6, 2021.
Nayla Stössel, OC President: "During the last weeks it has become apparent that we will not be able to hold our event from 21 to 24 May 2020 as planned. However, as we are part of the Longines FEI Nations Cup series, we did not want to cancel our event without having conclusively examined all the alternatives, which also resulted from the cancellation of the Summer Olympic Games in Tokyo. To this end, we had been in close collaboration with the international (Fédération Equestre Internationale) and national (Swiss Equestrian Federation) federations as well as with our main partners for weeks. Regrettably, there are too many uncertainties and risks, so that we now have to abandon the organisation of this year's edition. We regret this very much, but everyone's health comes first. We would like to thank our partners for their understanding and loyalty, and are looking forward to the next edition all the more."
Tickets already purchased remain valid for the corresponding day of the next year. If desired, purchased tickets can also be returned to the purchased office no later than 30 days after the event date. The purchase price will be refunded in full. Nayla Stössel: "We deliberately waive the usual handling fee of 5 francs per ticket in order not to penalise our most loyal visitors.